How to Hire a Customer Success Manager Quickly
Customer Success Managers are so hard to find!
Hiring a Customer Success Manager can be a nightmare. It's a young profession – and, especially here in Europe, there are very few Customer Success Managers with SaaS experience that are looking for jobs.
I get that question every day: Do you know anybody? Here's my tip for you if you just can't find the right CSM for your team.
Tools? Processes? You can teach these things relatively easily.
What's harder to teach is attitude. In my book, a Customer Success Manager needs to excel at two things:
– Listen very, very well
– Be able to juggle many stakeholders at the same time
Luckily, there are other job roles who require this attitude!
So, where can we look for Customer Success Managers? Let's look in other profiles.
I asked the community on Linkedin, and here's what other CSMs say about their background…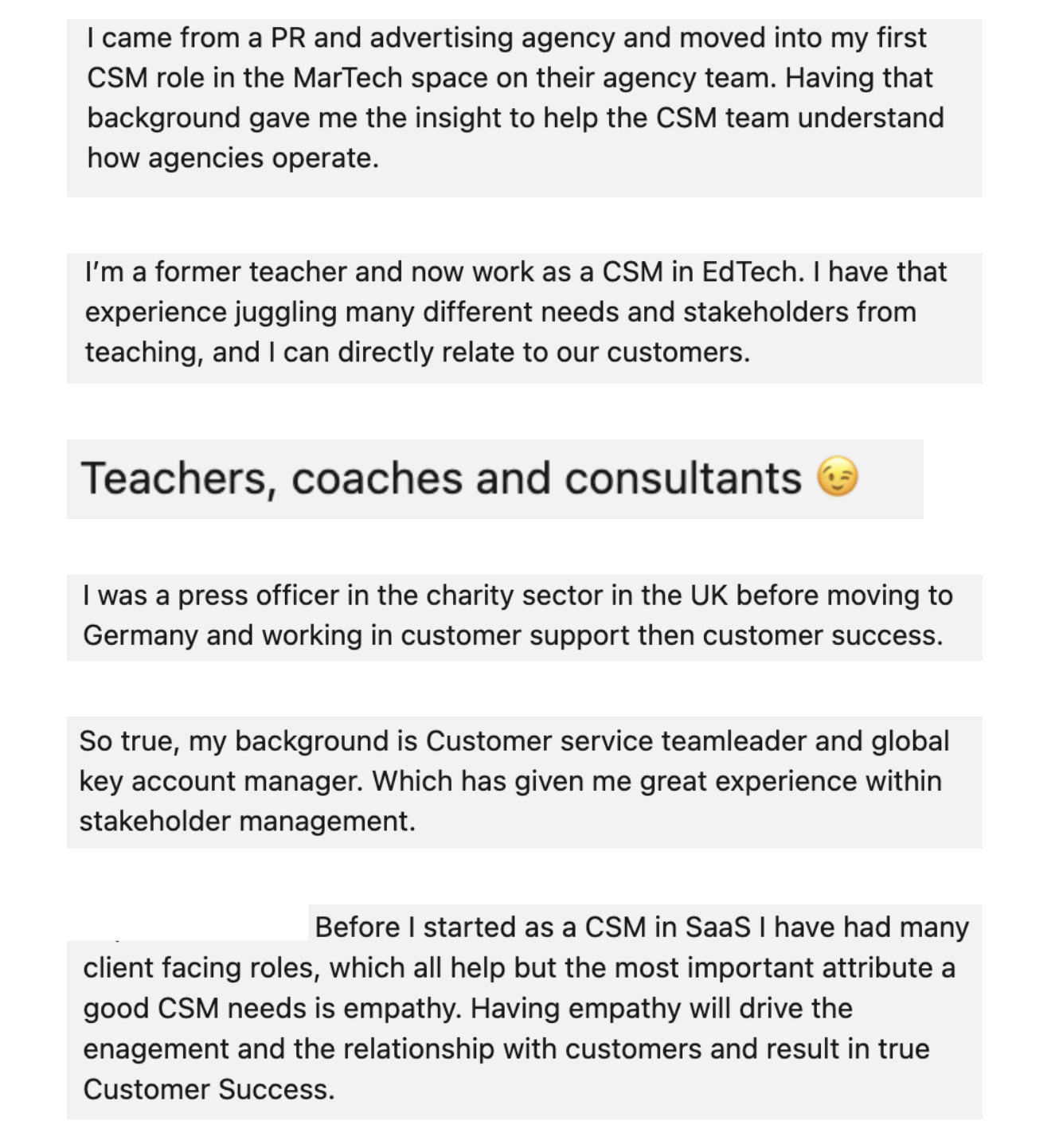 So, still no idea who you could hire as a CSM? Look for these groups:
Coaches
Consultants
Key Account Managers & Sales
Customer Service Reps
Teachers & Facilitators
Advocates
Press & Communication professionals